Ever since the internet came around – together with digital devices and those that enable us to go online and shop, conduct business, bank, and so much more – small and large businesses have faced cybersecurity threats. With every passing day, organizations have to contend with hackers, spammers, and others whose sole purpose is stealing sensitive data, money and resources, and damaging businesses. In fact, it's estimated that by 2025, cybercrime is expected to cost the world around $10..5 trillion annually and these costs are predicted to increase by around 15% by 2026. To add to this, there's been a 150% rise in ransom attacks and this reached over 300% in 2020 alone. So, how can businesses protect themselves from such malicious attacks and is it possible to do this on a budget? 
What is cybersecurity and why is it important?
But first things first. It's important to take a look at what cybersecurity is and why it's important. In short, cybersecurity deals with all the aspects of protecting an organization from malicious cyber attacks. This includes enabling safer browsing for both employees and end-customers, protecting businesses from hacks and viruses, and in general, it deals with the safeguarding of all sensitive data that, if breached, could have significant ramifications for a business. In addition, cybersecurity helps to protect online privacy, which is not only a legal requirement in some jurisdictions but is also a way of preventing data breaches.
On the flip side of the coin, if cybersecurity is not taken seriously, it can lead to significant financial losses, loss of business and investment, as well as the loss of customers. This is why it's crucial to maintain your business' integrity, confidentiality, and security so that you can protect systems, assets, and data. Some examples of how cybersecurity can help a business include protecting your organization's reputation, improving website security, helping with remote working, and enhancing data management.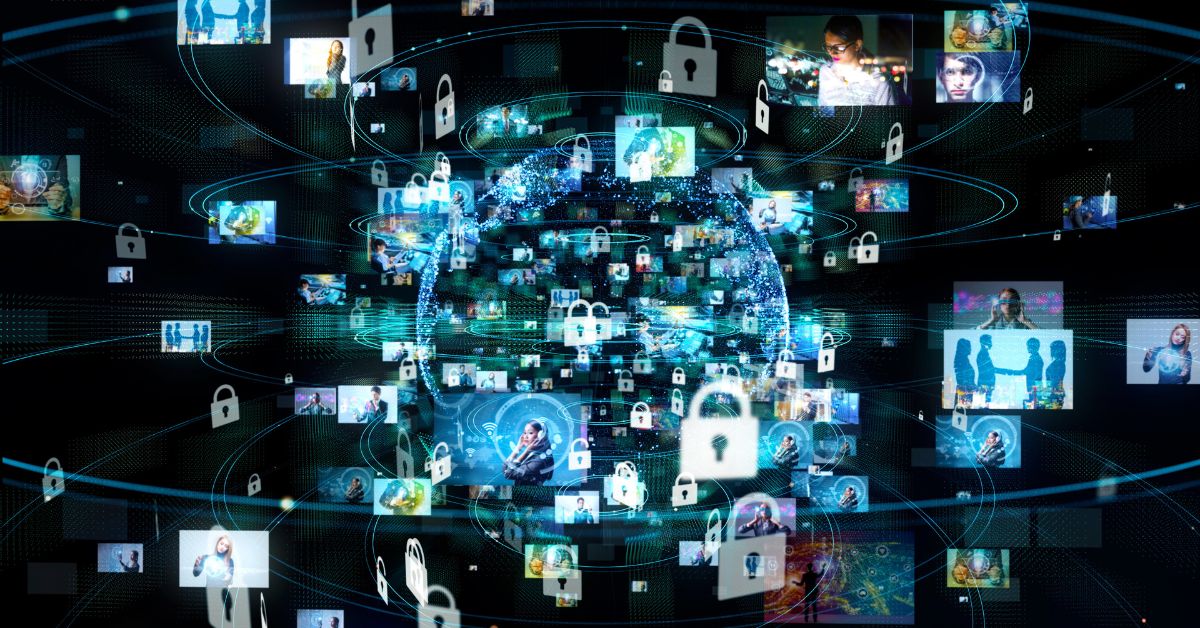 Cybersecurity on a budget: 9 crucial steps to help get you started
While large businesses may have the resources to deal with cybersecurity better, this may not necessarily be the case for smaller ones, which are also vulnerable and at risk. However, the limitation of resources shouldn't be a hindering factor when it comes to cybersecurity. There are some steps you can take that will not exceed your budget and that will ensure your organization stays safe. Here are our top nine suggestions.
Use anti-malware software
Anti-virus and anti-malware software is available on the market at a relatively affordable cost. Such programs have been designed to detect and divert cyberattacks, such as malware, and since they are constantly and usually automatically updated, they can help keep systems safe. 
Weak passwords can easily be hacked and this can lead to great losses for a business. A weak password can include something that's easy to guess, such as a birthday, a school you attended, a pet's name, etc. Stronger passwords, on the other hand, are case sensitive, contain a combination of letters, numbers, and special characters, are generally longer passphrases, and are typically much harder to guess. The best part is that this costs nothing to update.
Multi-factor authentication
Using multi-factor authentication is another way to stay safe online. All it takes is enabling the feature so that a user can receive a code on their smartphone, which they enter on the website or program that they're using. This not only adds an extra layer of protection when dealing with sensitive data but it also makes it harder for hackers and malicious individuals to access.
Phishing attacks have been on the rise over the past few years. One example of phishing is receiving an email from a potentially reputable organization where the content of the message implores a sense of urgency and requires you to click on a link, download an attachment, or enter your sensitive information such as passwords. To avoid phishing, it's crucial to double-check the content of the entire message before you click or type in anything that could be detrimental to you. For example, check whether you were in fact expecting a message from this organization. If not, get in touch with them via their official channels of communication to ensure the message was actually from them. Beware of clicking on any links or opening attachments in emails from unexpected or unknown senders. Check for spelling mistakes. If the message of the email contains a sense of urgency and demands your immediate response, it's important to first stop and think before you take any actions. 
Encryption refers to the process of taking sensitive data, scrambling it in an unrecognizable way or allocating a different code for it, and then sending it across to the end user. This is common when payment transactions are facilitated with credit card information such as the PAN number being "scrambled" so that anyone intercepting the transaction is unable to see and then use the real user's data.
Network segmentation can help you ensure that if an attack takes place in one aspect of your business, other areas are not affected. In essence, it enables you to isolate a problem and address it without compromising or exposing your entire database.
Back-ups are crucial in this day and age as any information or data that's damaged or accessed by a malicious third party is not ultimately lost for good.
With the proliferation of remote working, using public Wi-Fi or unprotected networks, the risks of threats becomes that much higher. Educating your staff through periodic cybersecurity campaigns can help reduce your organization's levels of risk. Some examples of topics that can be covered include identifying what cyber threats, data breaches, and social engineering are, in addition to informing staff about phishing attacks and how to prevent them, amongst others.
An investment in a cybersecurity professional or the services of a cybersecurity organization is possibly one of the best investments you will make. These professionals come with years of industry experience and they not only think and act for the well-being of the business, they also test out vulnerable areas and attempt to address these vulnerabilities with stronger protection measures.
In conclusion
Cybersecurity is a must for any organization these days, but it doesn't have to be expensive. There are several small and low-cost actions and investments you can make in your business to maintain your reputation and your client base, while keeping everyone in the ecosystem safe from data breaches. At 3Cyber-Sec, you can rely on us as we help all types of organizations – both big and small – protect vulnerable data and address any cyber threats that may arise.