AN ONGOING AND OFTEN COMPLEX PROCESS
In principle, a corporate environment vulnerability assessment is a process of identifying security vulnerabilities not only on public infrastructure but also on the internal side as well.
This differs from a normal assessment because guidelines work to recognize and overcome the complexity of the corporate areas, which increases the overall complexity associated with assessing the extent to which a technology asset could be threatened by a potential circumstance or event. The assessed vulnerabilities may result in corporate-related operational, safety, or security failures as a consequence of information or systems being corrupted, lost or compromised.
The vulnerabilities need to be quantified, analyzed, prioritized, and remediated based on predefined risks. Overall vulnerability assessments are a part of the company's holistic security program to maintain compliance to a number of industry standards: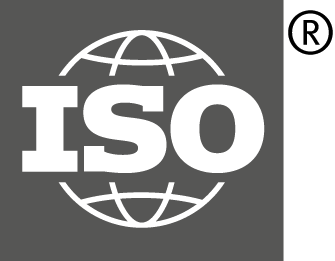 Finance sector – PCI DSS,
SWIFT Customer Security Programme

In undertaking vulnerability assessment, there are several key stages to be considered, including Conducting environment identification and analysis Developing scanning policies for both External and Internal environments
Configuring and conducting the scans Reporting, evaluating and interpretation of both results and risks
The result is the creation of an appropriate remedy and a mitigation plan focused on the highest severity priorities but also one that is tailored to reflect the unique nature of a client, their operations, and fleet.
Due to the frequent changes in public and private environments, vulnerability assessments are an ongoing and often complex process. However, once successfully introduced they rapidly become the backbone of a powerful information defense chain.
The associated benefits in conducting regular vulnerability assessments are a critical component in the overall visibility of security exposure of corporate process operations, acting as a means to continually address compliance standards and maintain a good overall security posture for enterprises.
The flexibility, knowledge, and experience of 3Cyber-Sec's team ensure vulnerability assessments that are timely, reflect the unique nature of client's operations and work to maintain the continuity of compliance against the ever-changing protocols, as well as data privacy and corporate cybersecurity industry regulations.
Request more information about our Vulnerability Assessment services
40
YEARS OF
COMBINED
EXPERIENCE
WHY WORK WITH 3CYBER-SEC?
– Individual approach and maximum flexibility in response time
– Proven methods for security checks, analyses, and reporting
– Resource optimization and cost-effectiveness
– Independent expertise with a deep understanding of hackers' behavior
LET US PRESENT TO YOU OUR VULNERABILITY ASSESSMENT SERVICES
Submit a request via our contact form and our team will come back to you promptly.